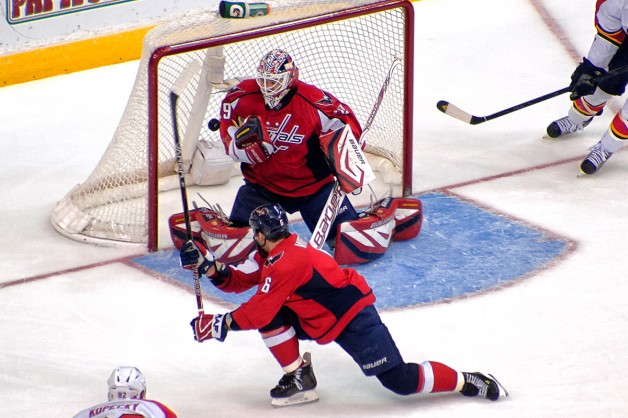 So, where was everyone last night? Y'all missed out. I know it was the Florida Panthers, it's hard to get up for those games and all, but, hey, your loss.
They were partying like it was 2009 in Verizon Center as the Washington Capitals pounced fast and never let up until after the final buzzer sounded on their 4-0 win over the Panthers. Brooks Laich played…and played well despite his knee injury just two days earlier. Tomas Vokoun stopped 42 shots against his former team (consisting of oh so many former Capitals) and Alex Ovechkin scored 2 goals. I guess if you need a negative for the night, it was that Ovechkin couldn't finish the trick despite plenty of time and chances. Boo hoo.
Read some good stuff at Japer's Rink, Russian Machine, Ed Frankovic, or District Sports Page if you want to know more about this game.
I took some pictures and you can see them below or on flickr.